Nan Lian Garden – Hong Kong
Situated in the heart of Diamond Hill's densely populated myriad of apartments, in the urbanized city of Hong Kong, you'll find the gardens of Nan Lian – a beautiful public park built in the  Chinese style of the Tang Dynasty (600-907AD), full of majestic Chinese architecture.
The gardens were built and opened to the public in 2004 as part of a government project, adjacent to the Chi Lin Nunnery – a large temple complex of wooden architecture. The garden covers over an area of 35,000 square meters. The park is free to visit and open from 7 am to 9 pm daily. The various exhibition galleries within Nan Lian are open from 10 am to 5 pm daily.
Scattered around this place of peace and tranquillity, you'll find the four elements of Tang style gardens strategically placed across the park – rock, water, timber, and trees. On entering the gardens, you pass through the Black Lintel Gate before reaching the Chinese Timber Architecture Gallery. The gallery contains wooden models of traditional Chinese timber structures and illustrates construction methods such as those used at Chi Lin Nunnery.
The garden is a one-way circular route system. By following this route, visitors will first walk by the Lotus Pond, which next to it stands the delightful gold Perfection Pavilion. The Blue pond, further along, is filled with large koy fish. Two red-painted timber Zi Wu Bridges connect this. Following this is the Chinese Timber Architecture Gallery and the Pine Path. Also on the grounds, there is a souvenir shop, a vegetarian food restaurant along with a Chinese tea house. Manicured shrubs, well-maintained bonsai trees, large and smooth water-worn rocks spaced out amongst the trees.
It is easy to spend an hour or longer, wandering around the gardens, soaking in the authentic Chinese-feel of this majestic park. To maintain the peacefullness, there are specific measures to allow others to enjoy the scenery of the garden. You need to dress appropriately, covering shoulders. Smoking is not permitted, and neither are pets.
How to get there
Hong Kong has a highly sophisticated transport network around the city – both public and private.
The easiest and probably cheapest way to get to Nan Lian Garden and the Chi Lin Nunnery would be to catch the MTR Train to Diamond Hill Station and leave out of Exit 2. From there, it'll take you around 5 minutes to walk. Click here for a link to purchase a Train ticket in advance from Klook.
If there is a group of you, and you're looking to take a tour, check out ToursByLocals. They offer many customizable tours around the city which could show you all the sites in the eyes of a local, and provide you with a unique, authentic experience of the city.
Below, you can click on the image to take you to Lonely Planet, where you can buy guides of the city so you can DIY.

Nature Activities & Wildlife in Hong Kong
Although Hong Kong is one of the most densely populated cities in the world, it is not short of greenery. Three-quarters of Hong Kong is in fact countryside. The government, along with other organisations, have many reserves in place to protect the wildlife and environment surrounding the bustling city. Hong Kong has remarkably rich biodiversity and natural terrain with diverse habitats close to the highly urbanised city. Conservation of biodiversity is essential for sustainable development. A few of these conservations are open to the public. Below are some I'd like to highlight:
Hong Kong's endangered Pink Dolphins
The Chinese White Dolphin (also known as Pink Dolphin) was found in the waters off Hong Kong over 300 years ago, near the neighbouring islands of Lantau. These unique creatures strangely get their colour from their diets and not their genetics. Adults of the species can be either white or pink, while newborns are black and slowly turn grey. But as they start to get older, they develop lighter spots, which become pink or white when adults.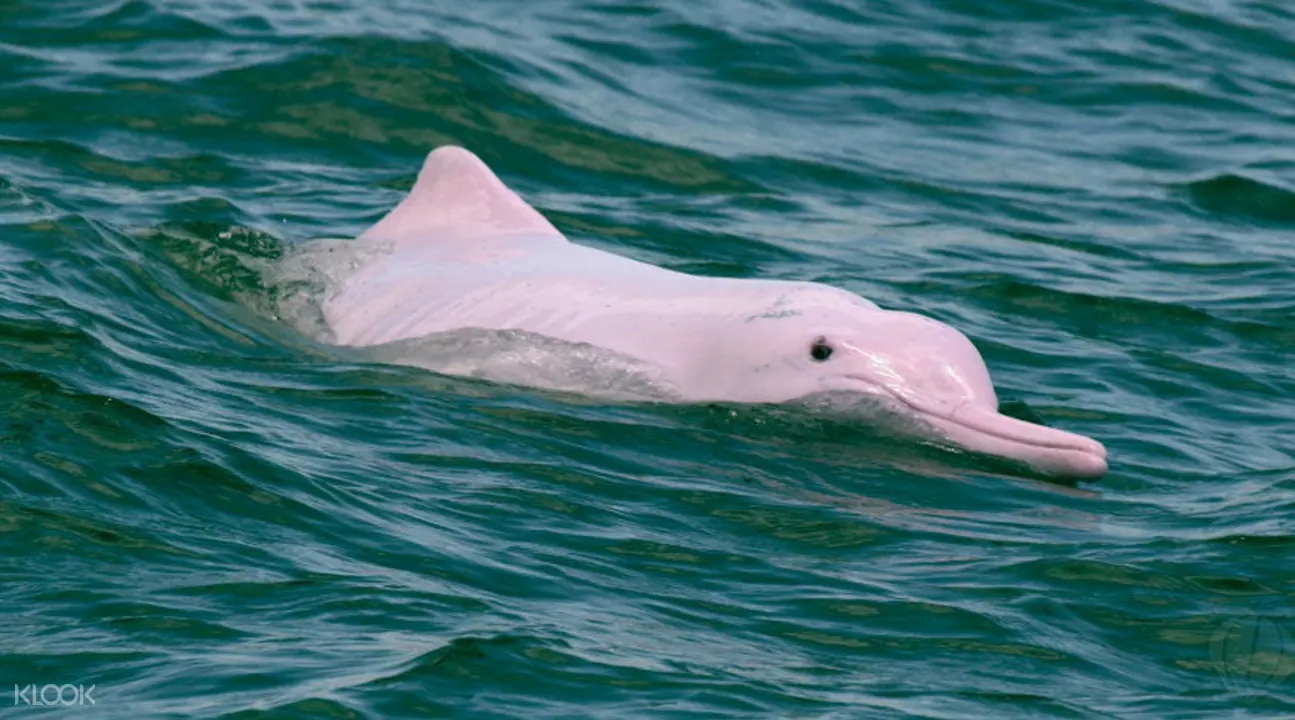 You can book a Pink Dolphin Tour
 with Klook, where you can sight these beautiful creature. Along with that you will also gain an insight into this species and learn about the threats they are facing aboard this fun, educational tour. The trip is conducted in a way that minimises disturbance to the dolphins.
Many groups are actively working to protect the Dolphins, including Hong Kong Dolphinwatch and the Hong Kong Dolphin Conservation Society (HKDCS).
Hikes in Hong Kong:
Tai Mo Shan Waterfall Hike
Hong Kong Cleanup
The Hong Kong Cleanup coordinates community cleanups and other educational activities in Hong Kong. Volunteers collect rubbish and then compile data to raise awareness of the local and global debris issue. The group runs the Annual Cleanup Challenge, which runs from 1 January to 1 December and is open to the general public. It also organises specific event events for the community and corporate groups.
Click here for more information.
Mai Po Nature reserve
For the bird lovers, Mai Po is home to tens of thousands of migrating waterbirds. The mangroves, fishponds and mudflats make it a perfect bird sanctuary. The reserve is partly managed by WWF Hong Kong and the Hong Kong Government and it's located on the Northeastern corner of Hong Kong.
Click here for more information.