Bali's Best Waterfall?
Bali's Sekumpul Waterfall flows deep in the central mountainous area, nearby the Bratan region. A cluster of seven cascades join together through the dense jungle of Lemukih, to form this natural wonder. Falling near 100m high, this wild paradise is so out of sight in the tangled mass of vegetation that you get the sense of being in a lost world. The roar of the water can be heard from hundreds of metres away. Many refer to Sekumpul as the best waterfall to visit in Bali.
The journey to Sekumpul takes roughly 45 minutes to an hour from the Danau area of Central Bali. You can reach it yourself, but I'd recommend getting a guide. The roads are winding, and it gets steep and dangerous. There are many groups of young kids on the way who try to scam you for a fictionary entrance fee. Do not pay them. There is only one real checkpoint, and that is right by the waterfall. Entrance cost is listed below.
Need something to hold your latest camera? Check out what WANDRD have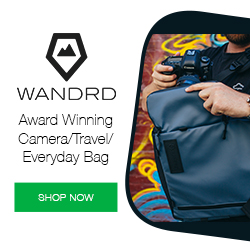 Entrance Fee:
20,000 Rupiah pp
What else to see near Central Bali:
Candi Kuning Market – Bedugul
Best time to visit Bali:
May, June & September
References:
Trip Advisor – Sekumpul Waterfall
Lonely Planet – Sekumpul Waterfall
Location of Sekumpul Waterfall: